January 20, 2019
Technically, the summer season may be gone, but there are still sunny and hot temperatures in some regions that need addressing!
Winter may be around for other parts of the country but you "all year 'round summer season folks" aren't off the hook! We have some helpful tips to make sure that your sunny backyards are up-to-par for your Shih-Poo puppies despite the winter season!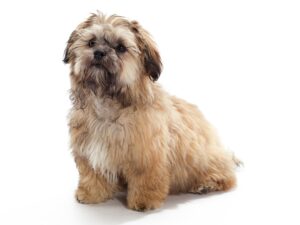 Pay attention to the plants and grass in your yard. Conduct a survey of what you currently have in your yard or garden. Now if you don't have any of this, then it shouldn't be much of a concern. Take an assessment of your onions or garlic or veggies in your garden. Onions and garlic are extremely toxic to dogs.    Grass and some plants are a bit harder to manage and detect what dogs may be allergic to, like poison ivy, are commonly found in backyards. To minimize any irritants, you may need to bathe your pup regularly and wipe their paws when they come inside the home. Purchase and use pest control products that are pet-friendly. Certain plant fertilizers and many chemicals can be harmful to dogs. Before you make a purchase, check the packaging or contact someone in customer service that can let you know if the product is pet-friendly and safe. While you're at it, take a closer look at the current products in your home to make sure they aren't harmful to your pups. Build a fence to protect your dog and keep animals out. If you already have a fence that's great! Now we want you to check the perimeters around the fence regularly to make sure that it's secure and that there are no weak spots surrounding the area. Some dogs like our Shih-Poo puppies are clever and can sneak and try to get their way through vulnerable holes in the fence.
These are just a few tips to keep you on your toes as the winter season is in full effect in areas that don't necessarily have typical winter temperatures. It's important to always stay on top of things and to protect your precious Shih-Poo puppies from any and all seasonal changes.