October 21, 2021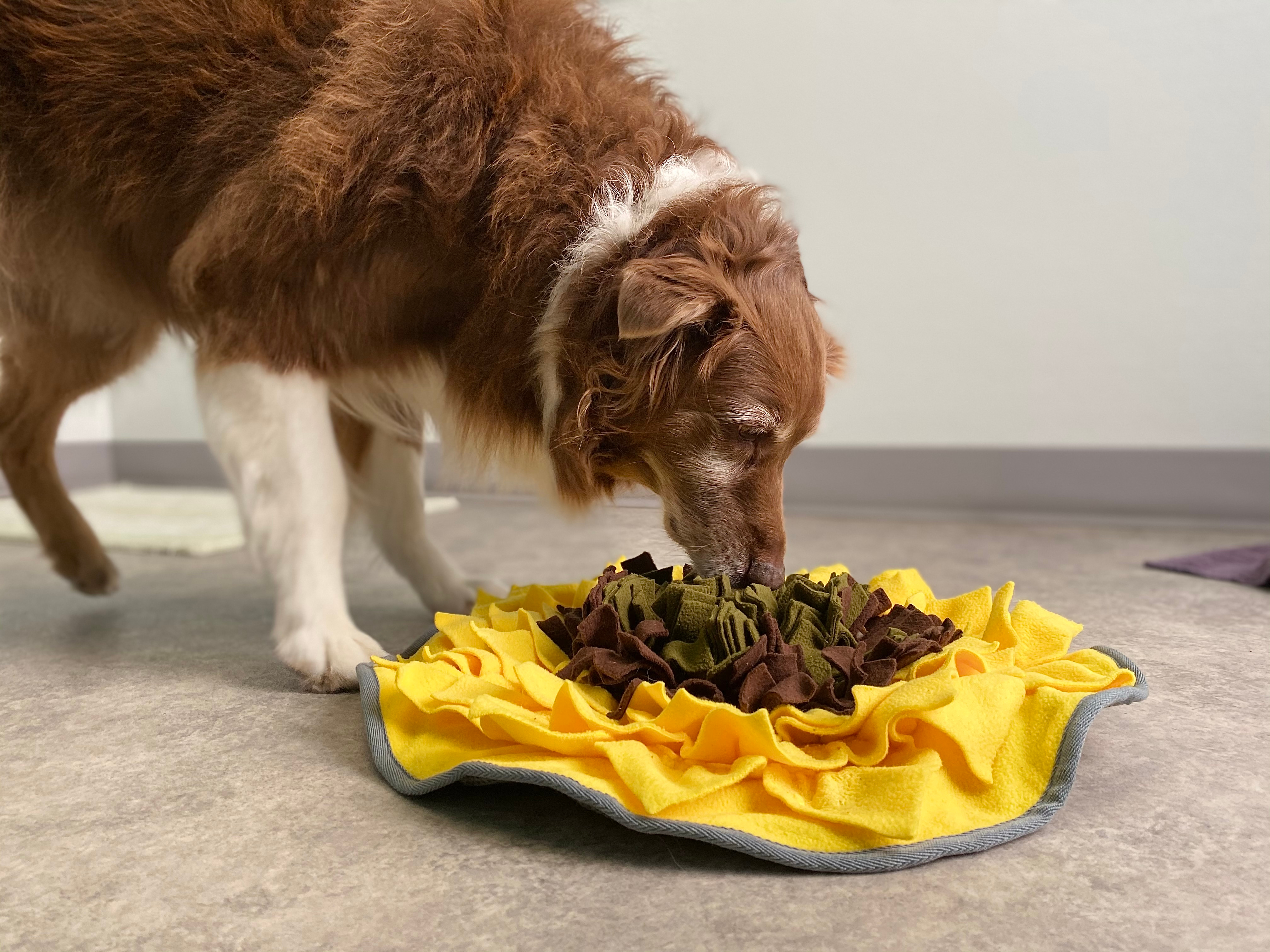 Shoppers have become acutely aware of the brands they choose to support. Millennials have been the most outspoken generation to pride themselves in smart choices in brand loyalty and Gen Z may be even more passionate in this area.
As such, sustainability is now an integral part of how we shop and what products we purchase; of course, extending to what we buy for our four-legged children. Last year, the pet industry grossed roughly $103.6 billion, according to the American Pet Products Association (APPA).
Sustainability is often tagged as being composed of recycled plastic. This is indeed one way to be effectively sustainable. However, anything where a given material gets a second life as a new product helps minimize waste.
Being eco-conscious doesn't have to be difficult or expensive. For those interested in a mindful approach to pet parenting that also helps the planet, check out our list of items found around the house that can double as enrichment for your pup; as well as some techniques for enrichment.
Egg Cartons
Most dogs love to shred cardboard or paper products. Shredding usually occurs out of boredom but it doesn't have to be a negative thing.
How to Use It:
Stuff it with some kibble, treats, and balled-up paper or receipts, then close it and encourage your dog to rip it open and eat the goodies inside.
Pro-tip: you can also use any of those Amazon boxes piling up in the corner if you don't have an egg carton!
Letting your dog be constructively destructive (under your watchful eye of course – only let them eat the kibble and treats, no cardboard) is the best of both worlds – no headache for you, and a fun energy release for them. Plus, anything that encourages thought and scent-work gets their brain firing and even more pooped afterwards.
Old T-Shirts, Blankets, or Towels
Make a sustainable snuffle ball
Take an old t-shirt or blanket and cut into teardrop-shaped pieces roughly the same size
Fold each piece 2 to 3 times and punch a hole in the center
Taking a string (can be twine, a shoelace, really any string but without sharp edges because your dog will be gnawing on it) feed each fabric piece through 
Fill the whole string with fabric pieces and tie the two ends of the string together tightly
After that, you've made a sustainable snuffle ball! Way to go!
Put some treats or kibble in the crevices and let your dog play and sniff them out
If making a snuffle mat sounds like too much work, we hear you. How about a snuffle basket?
How to Use It:
Take a plastic laundry basket and throw in some old blankets and towels (bonus points if you tie some into knots) and hide some treats and/or kibble deep in the crevices or just lay them in between the layers of fabric. Make it as easy or as difficult as you think your dog can handle. Then, place it on the floor and let your dog go to town!
This idea is great for a rainy day because it gets their mind and body working and takes up very little space.
Plastic Bottles and Socks
Plastic bottles have a crinkly sound to them that delights dogs and babies alike. If your dog is your baby, they may also love water bottles because they smell like you! Plus, if you have a playful pup that steals them out of the bin to try and get you to play keep-away, this may be the ideal toy for them.
How to Use It:
Any water bottle will do, simply remove the cap and the plastic ring around the top. Just cover with an old tube sock and knot off the top.
You can also level-up this toy and make it into an enrichment item by putting some kibble in the water bottle and cutting a slit in the sock by the knot. Just make sure you tie a knot in the sock by the water bottle's opening so that when pulled apart, pieces of kibble come out onto the floor.
Back to Basics
Another staple of enrichment is training. Training can get a bad reputation as being boring or difficult. In reality, it can be tons of fun for you and your dog and open up a ton of possibilities of things you can do together. Do not underestimate revisiting the basics, taking 20 minutes or so a few times a week to reward them for easy commands like "sit" or "paw" and slowly tackle one new 'trick' at a time.
Do whatever works for you – from toys to games – whichever ways you add enrichment into your dog's life, they are sure to love you for it!