September 9, 2021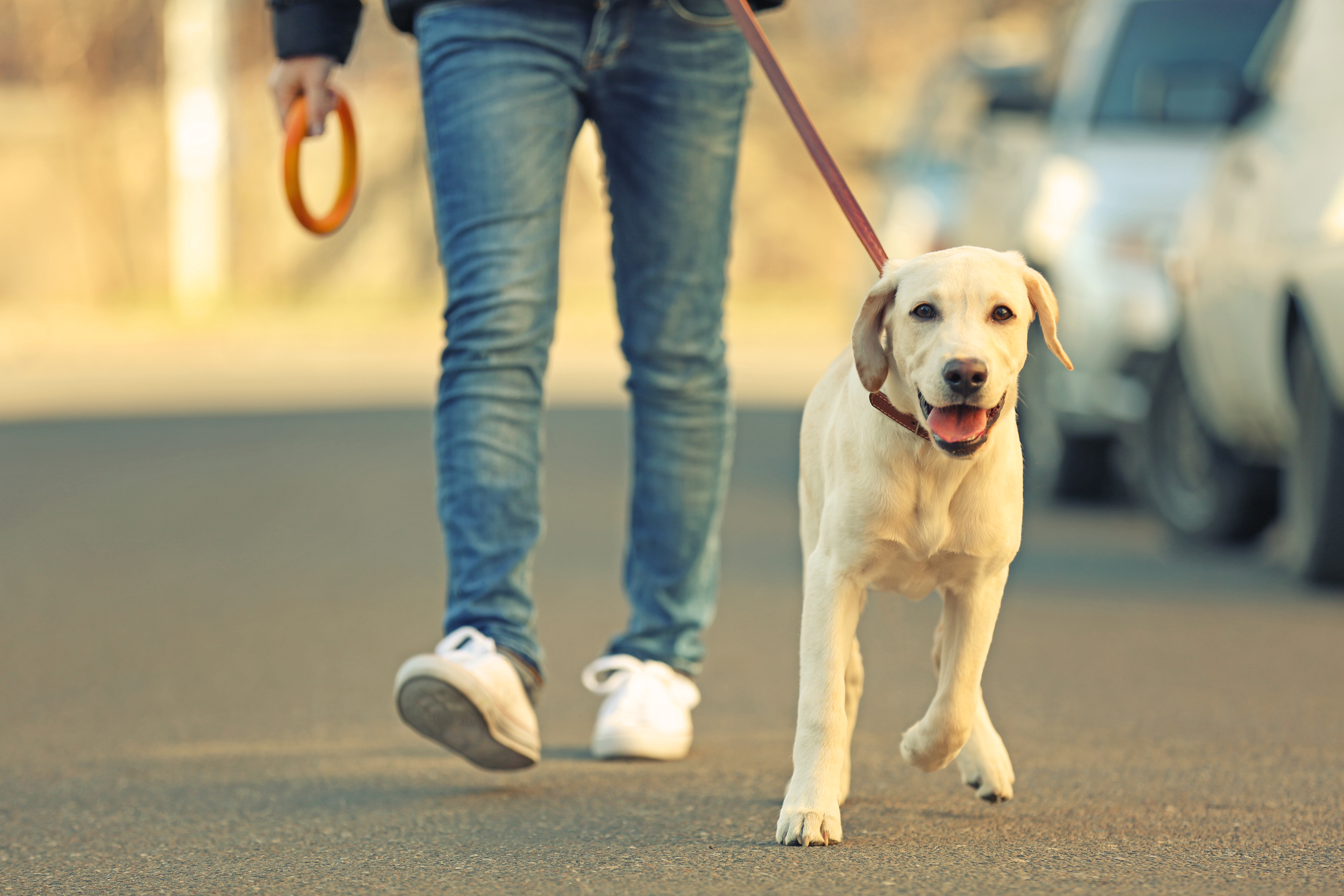 Yes, having a yard is always the ideal for a dog owner. However, sometimes because of work goals, financial components, or that you simply love the hustle and bustle,  you might be living in a city. So, how do you balance giving your dog the best life possible while you live your busy life?
We're so happy you asked. Keep reading to see our best advice.
Get on a Schedule
A schedule helps your pup more than you might realize. One of the best ways to ensure they are happy and comfortable is to stick to a routine that they can depend on. You may have to wake up a bit earlier, or mix some training into your morning but helping them get used to a pattern will help them stay calm and can even help with separation anxiety.
Honorable Mention for Apps
Dog walking apps like Wag! and Rover can be your new BFF. If you use the apps regularly you can also get your pups acquainted with a few walkers so they are comfortable with multiple people who can cover you if your train runs late or you get hung up at work.
Keep the Seasons in Mind
If you are considering purchasing a dog and haven't pulled the trigger – don't let city-living be what stands in the way. If you are in the market for a new furry friend; you are likely prepping for tons of training. Taking them out (via elevator or flights of stairs) plenty of times throughout the day is important and the warmer months make this step a lot more enjoyable for both of you.
Brain Games are Your Best Friend
Did you know that 20 minutes of sniffing or brain games is equivalent to about an hour of intense running for your dog? It burns a ton of calories and allows them to expel energy through activating different parts of their brain; this is a huge reason that apartment living does not equate to being bored.
There are tons of stuffable toys, snuffle mats, and even actual puzzles for your dog that take up tiny amounts of space but have a huge impact. Plus, if working from home, these options keep your dog busy while you work – that's a huge bonus!
Get to Know Your Pack
If you live or even travel to big cities around the U.S. you'll see tons of dog lovers all over.
In your local community, get to know people in your neighborhood or even your apartment building by frequenting local dog parks and dog-friendly restaurants (something you probably already do!). Don't be afraid to ask people for recommendations on dog walkers, dog walking services, or even doggy daycares in the area.
Turn a Corner of Your Apartment into a Doggy Oasis
Part of the reason dogs may take a while to adjust from a house to an apartment is simply because they have less area to monitor and lounge. To keep them super happy, think about how it would be to live wall to wall with other people when you have supersonic hearing or a supercharged sniffer. Trying out a white noise machine to help with muffling the sounds of others and a fan to keep air circulating can make a big difference to them.
Crating is a personal choice but one of the benefits can be for those in small spaces to almost give your pooch a room of its own within your space. It can help in a transitional period to make them feel like they have a den to retreat to if they are stressed or just want a dark place to nap.
Do Your Best, Don't Stress the Rest
A particular home situation does not guarantee a perfect set-up for your dog but the amount of effort you put into caring for them definitely can!
Exercising your dog daily, providing nutritious food and treats, and encouraging them to use their brain through enrichment activities are your main areas of focus and they can be done anywhere (and of course showering them with tons of love and cuddles goes without saying). A luxurious backyard is a dream for tons of people but don't let it hold you back or make you feel unprepared for dog-ownership – they just want to be wherever you are.