October 29, 2020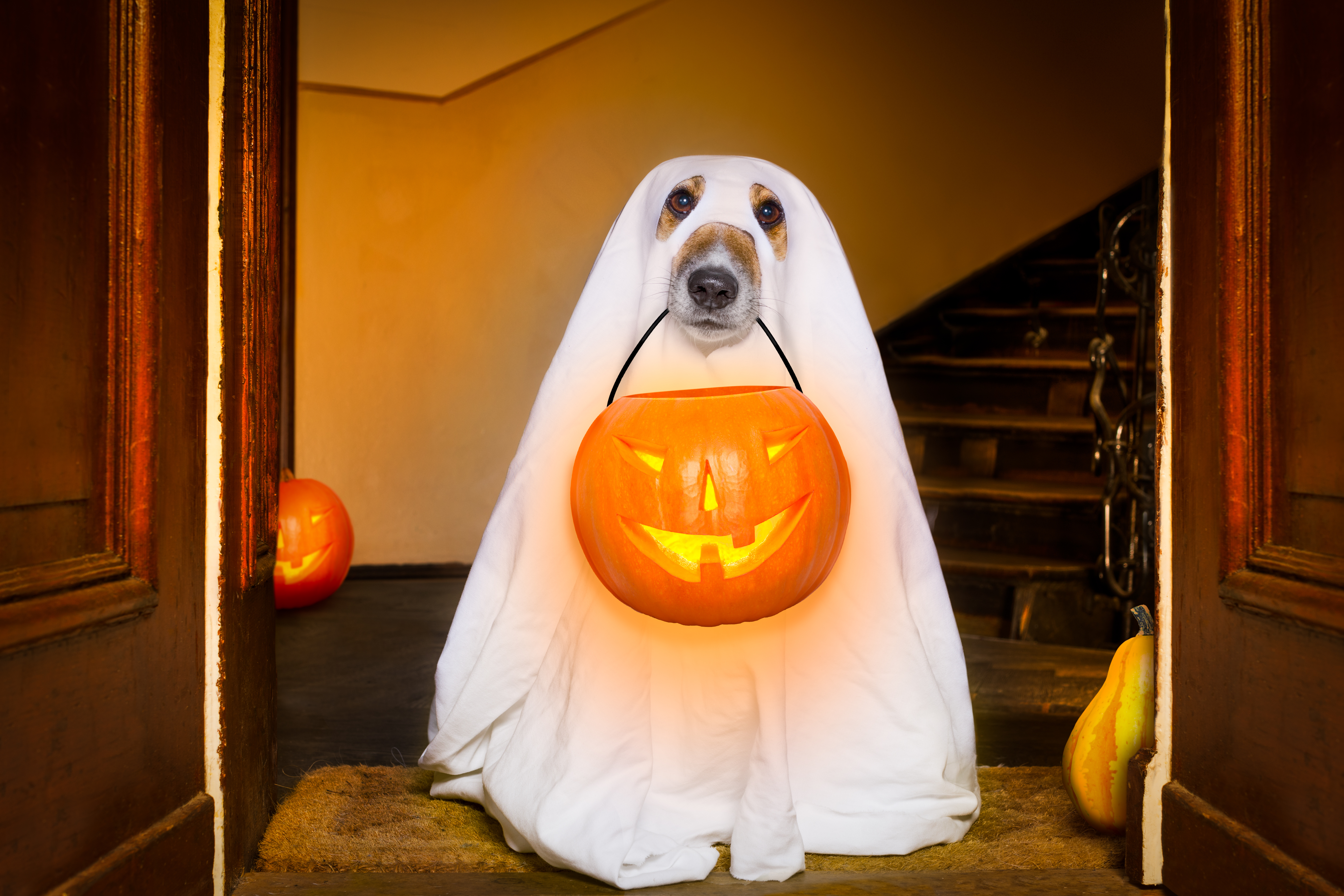 If you're a proud dog owner, you probably treat your pooch as if they were another family member. And who doesn't like to do some fun projects with their loved ones?
Now that it's fall, you can experience and celebrate the change in season with your puppy. Here are 5 fun DIY pet projects you can try!
1. Make Some Fall-Themed Dog Toys
The US pet toys market is worth over $1 billion, and for good reason. You probably already know how much your dog likes to tear up their toys, especially soon after receiving them. So you can never have too many of them around!
Save yourself some money and make some on your own. Get some fall-themed fabric prints and make some simple stuffed dog toys. Or if you're quite experienced in sewing, you can make some more creative toys, such as a stuffed turkey dinner, squirrel, or pumpkin.
2. Create Cute Halloween Outfits
Over 148 million Americans celebrate Halloween. If you love this holiday, then why not share this passion with your puppy?
Halloween makes for some fun DIY projects for dog lovers. You can dress up your dog in numerous outfits, from anything like a mini clown to a fairytale princess.
Once you've finished making these outfits, you can set them out on the floor and see which ones your pooch likes best. Then you can dress them up and do a photoshoot!
If you're not into Halloween, you can still make some cute little fall-themed sweaters for your puppy.
3. Make Some DIY Dog Accessories
Maybe you have some fall fabric scraps left over from making dog toys. This is the perfect opportunity to make some DIY dog accessories!
These scraps can be turned into bow ties, dog leash liners, or handkerchiefs your puppy can wear. If you're not that skilled, then you can just cut the fabric into different shapes for some dog decor DIY. You can then hang these pieces up on your windows and walls.
4. Carve Pumpkins
Carving pumpkins is one of the best DIY projects for dogs and humans. Gather the family around and carve out some funny, pretty, or spooky designs.
Pumpkins are actually a nice treat for dogs, and they can eat both the pulp and the seeds. While everyone's sitting around and carving their pumpkins, feel free to toss a few pieces to your pooch. They'll surely appreciate it!
5. Whip up Some Dog Treats
Who says pumpkin spice treats are just for humans? Get your dog in this action with these autumn pet projects.
Get into your kitchen and make things like peanut butter and pumpkin treats, candy corn dog treats, pumpkin oatmeal spice dog treats, maple dog treats, and puppuccinos (pumpkin-flavored, of course!).
You can also go full out and make things like a full turkey and sweet potato pie for your four-legged friend!
Try These DIY Pet Projects With Your Pooch This Fall
Now you have a few DIY pet projects you can do either on your own or with your cute pup. Either way, you'll get to make the most of this beautiful fall weather!
If you don't have a canine companion already, try checking Petland's available puppies today!