July 2, 2021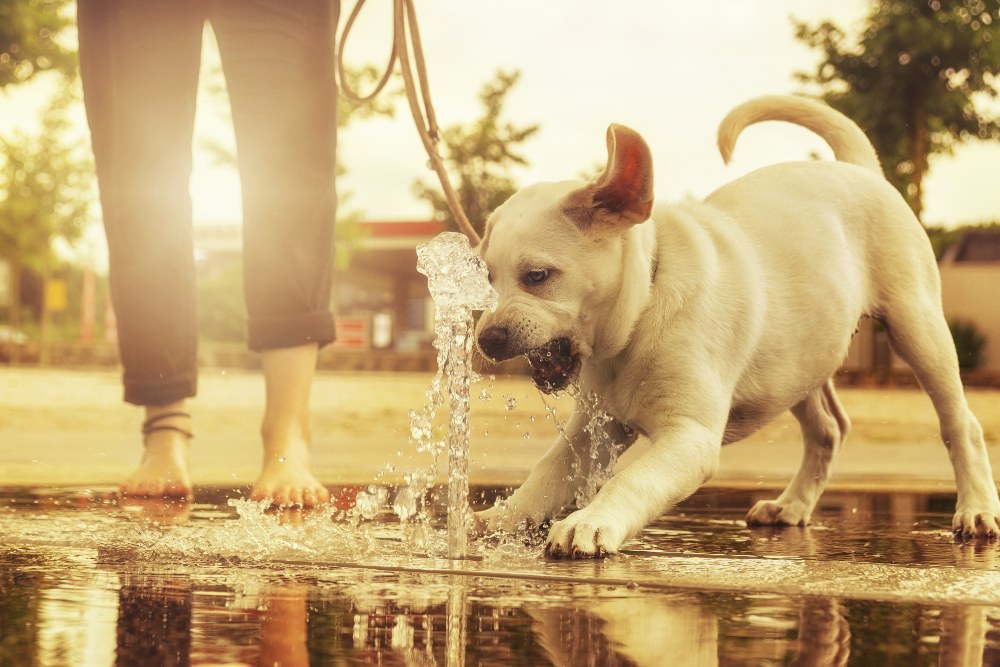 After a year of being snuggled on the couch with your dog, we know the separation anxiety is real – for both of you.
Dogs are very adaptable creatures so don't stress too much. Sometimes you just have to leave them at home while you go to work and take care of life's other responsibilities.
However, you may simply want to bring them along whenever you can and we get it! For a list of possible activities for you and your furry pal, look no further.
Soak Up the Sun
If your dog can hang at the beach, it's a summertime wonderland of smells, sights, and people. If monitored, the edge of the ocean can also be a great place for dogs to dip their paws and enjoy new sensory feelings on their feet! Plus, you're actually encouraged to dig at the beach– it's like heaven on earth for pups!
Not all dogs would love the level of stimulation they receive from the beach but not to worry, you can always post-up outside with a kiddie pool or splash-pad so they can experience some sensory activity with water that's a little more lowkey.
Visit a Brewery or Orchard
One awesome perk about outdoor activities on lots of land is that they are likely to allow dogs.
If you enjoy checking out breweries, bring your four-legged friend!
The same goes for the more family-friendly option of an orchard or farm. Many farms that offer "pick-your-own" fruit and vegetable activities actually will let you bring your pup if you like.
Just make sure to call ahead and ask for both of these options.
For Those Who DIY
If you're planning to pick up some plants or DIY equipment, you might be headed to Home Depot or Lowes.
This store is notorious for letting dogs walk around it's seemingly endless concrete isles but have you ever thought about bringing your dog to the plant nursery there? Smelling all those flowers, bushes, and trees is like a doggie carnival.
Retail Therapy
Shopping can be a great way to de-stress and lots of stores you probably never even considered bringing your dog to actually wish you would!
Among them are Nordstrom, Pottery Barn, and the Apple Store.
A Chauffeur's Companion
Going to pick the kids up from school, running to grab a friend from the airport, stopping by the grocery store to load up a curb-side order into the car? With people traveling more that means more driving. You know what makes driving all around creation more fun? Having a furry little backseat driver.
A great tip is also to bring along some training treats and any time they're in a new environment, ask someone to toss a few treats in through the car window – your dog will associate the place with friendly people and will start adapting to be chill in the car.
It's a great idea to take your dog places you're already going. They will love it and the more you incorporate these places into their routine, they will become easy, low-energy activities that become a little more fun.