May 5, 2021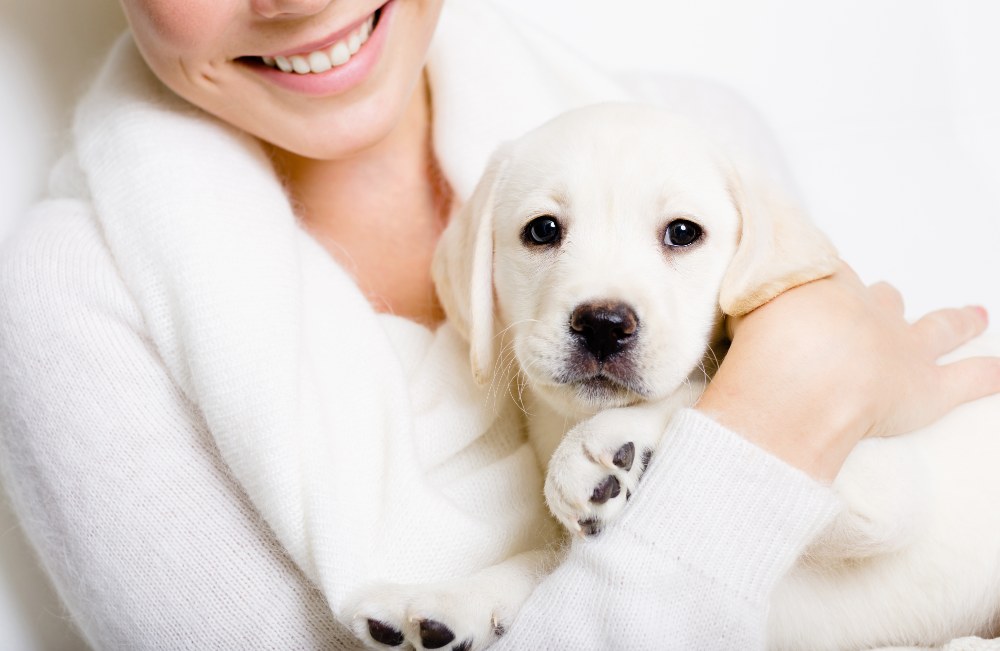 Did you know that besides being amazing companions, dogs literally help us to be healthier and happier? So, what could be a more perfect Mother's Day gift than a brand-new puppy to bring her years of less stress, improved health, and loyal companionship?
If you're ready to buy a puppy for your mom's special day, check out this list of awesome breeds for Mother's Day.
Small-Sized Puppies for Mom
If your mom lives in an apartment, is fearful of big dogs, or just loves pocket-sized pooches, these are some of the best small-sized dogs for a perfect mother's day gift.
French Bulldog
Frenchies are laid back, loving, and affectionate dogs that would make the perfect companion for your mom. They don't have high exercise needs so if your mom prefers to take it easy, this is a wonderful lapdog for her.
French Bulldogs love to just spend time with their owner, making their humans smile with their funny and mischievous personalities.
Pomeranian
A classic small dog with an impressive and glorious furry coat that resembles a small fox, Pomeranians are full of energy and curiosity. They're easy to train, full of character, and immensely charming. If your mom is active, this breed will keep her on her toes. They love to play, run, walk and enjoy life.
Perfect Puppies for Family
Are you looking for a family dog that your mom will love and the whole family will too? Here are the best family-friendly, adorable dogs if you want to buy a puppy for mom and the family.
Labrador Retrievers
Labradors are America's most popular breed and for good reason. They are fantastic family dogs with the characteristics of your mom's new best friend. They are loyal and loving, wonderful with kids, and have a lot of energy to play with the entire family.
Golden Retrievers
Much like Labradors, Golden Retrievers are a very popular family dog. This breed is goofy, loyal, and affectionate with an infectious bubbly personality. They love to play with the whole family and cuddle up to their owners. Your mom will always have a smile on her face with this pup around.
Looking for a Guard Dog Puppy?
Perhaps your mom lives alone, or you're simply looking for a dog that can be her loyal protector when you're not around. Check out these awesome guard dogs.
German Shepherd
These dogs are highly intelligent and extremely protective over their family. They are affectionate and loving with their owners but can be aloof with strangers. These dogs are easy to train and will be a fierce protector of your mother.
Rottweiler
If you're searching for a personal protection dog with a heart of gold, look no further. Rottweilers, like German Shepherds, are fierce and intimidating to strangers but very loyal and loving towards their owner and family.
Mother's Day Puppies
Are you looking for the perfect puppy on this list for your mom? She's going to be so excited to unwrap a bundle of joy on her special day.
We have a range of beautiful puppies that would make the perfect companion for your mom and your entire family. If you're searching for a new puppy check out our store or give us a call.