December 6, 2018
Are you thinking about buying a new loving pet for your home?
There are more positive reasons than not to add a pet to your household. However, there are certain things to consider before committing to taking care of a precious dog in your household. A lot of thinking has to be done before buying your new furry friend. They are a lot of work to take care of and need a home that is sure to give them the love and affection they need. Here is a series of questions to consider before buying a dog.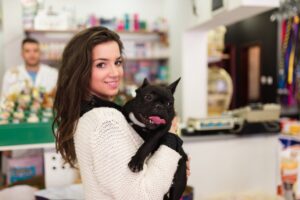 Do you have allergies?
One of the most common allergies are allergies to pet hair, but this does not mean that you can't buy a dog. Consider looking hypoallergenic dogs so that you can enjoy having a special friend like the rest of the population that owns a dog.
Will your pet fit your lifestyle?
Pets need a healthy home just like a child would. Before getting a dog, assess your lifestyle. If you have a 9-5 job and would need to leave your pet alone for a long time, consider reevaluating if you can take on the task of having a dog alone and if you'll need to hire the assistance of a dog walker or sitter in the very beginning.
Do you have a yard?
Are you willing to walk your dog each time duty calls? If you do not have a backyard, walking your dog can be one of the most daunting tasks especially during the winter. Dogs can't control when they're going to have to need to use the bathroom which means that you have to be willing to take them out in the middle of the night. During the winter this can be a miserable task if you're already cozy in your pajamas. It takes a dedicated pet owner to take on the demands of this task.
It is not an impossible one, but it's something to really consider.
When looking for a furry friend to add to your household, you should most definitely consider buying a dog. Buying a dog is as simple as googling "pet store near me." Before considering just any pet store, find the nearest Petland store. There are onsite employees who will help you assess if your lifestyle is ready for a fury buddy.