May 20, 2021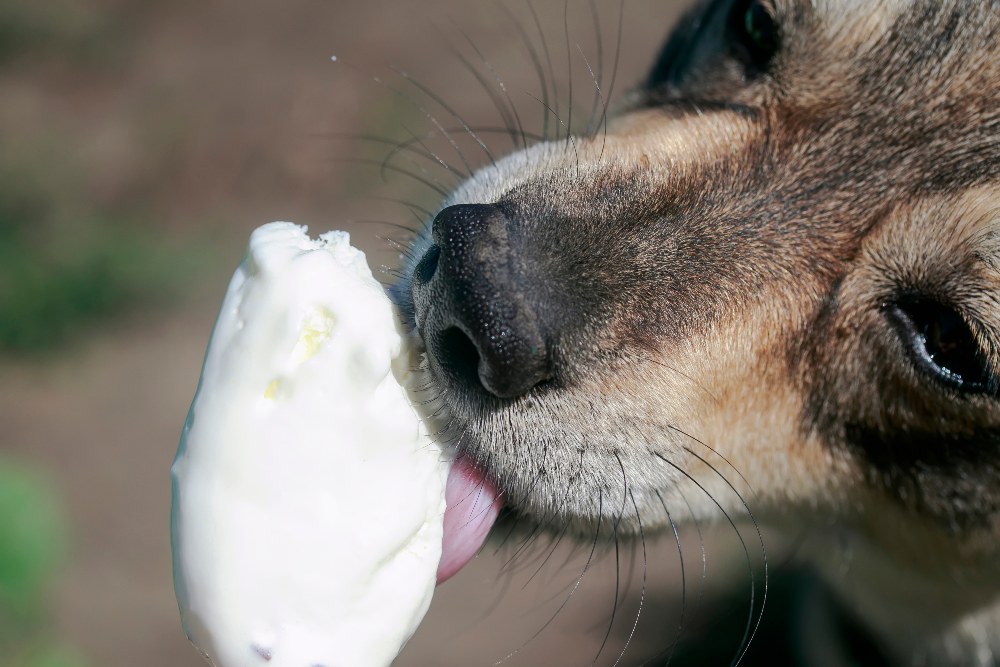 Depending on where you live, summer is just around the corner or it's already begun. Soaking up some vitamin D is much needed for all of us – including your pet! Getting outdoors with their pups is something lots of us look forward to during the cold winter months but once summer rolls around we remember just how hot it gets. To check out the coolest tips and products for summer, just keep scrolling.
Pupsicles
A great way to get your dog to take a break from playing outside is to give them a treat! Licking an icey treat is the perfect solution to keeping their mind busy and helping them chill out. Try these popsicle recipes below!
For each of these recipes, just mix all the ingredients in a bowl, pour into a silicone mold, and freeze for 4+ hours. (Note: each recipe makes roughly 8-12 pops)
Banana-rama
2 ripe bananas
2 tbs honey
¼ cup peanut butter (careful that it doesn't contain xylitol)
Pumpkin Pie
1 can pumpkin puree (NOT pumpkin pie filling – check the label, they look the same)
¼ cup milk of your choice
1 tsp cinnamon
Blueberry Bliss
1, 8oz container of blueberries
2 tbs honey
¼ cup Greek yogurt
Must Haves for Home
Cooling mats helps give your dog a place to lay comfortably after coming in from outside or just to feel some extra relief from the heat.
Adog bed with cooling gel can help your pooch rest easy (we heard cats like it too).
Raised dog beds also allow for airflow around and even through it so they get a constant breeze.
Did you know they makesplash pads for dogs? We almost couldn't believe it. But they do. So, you obviously need one. Just turn on the hose, watch them run through the sprinklers and you have a puppy water park while you work from home!
On-the-Go Super Cool Gadgets
For the hiker – graba cooling vest for them. This nifty thing is a harness as well as an ice pack that cools your pup for an extended period of time so they can enjoy the trail without overheating.
For the beach bum – a doggy beach cabana provides the one thing beaches don't have – shade!
For the spontaneous trip taker – stash a metal dog bowl in your car so that if you hit the boardwalk or the park you'll be able to keep your pet's water chilly all day. Remember to take breaks and give your dog lots of access to shade and water.
For the one who has everything – a step-activated water fountain is sure to amuse and entertain even the dogs who have everything.
Getting exercise is important and so is having fun; whenever you can blend the two is even better! We hope these toys, tips, and tools help you maximize your levels of fun in the sun.