July 14, 2021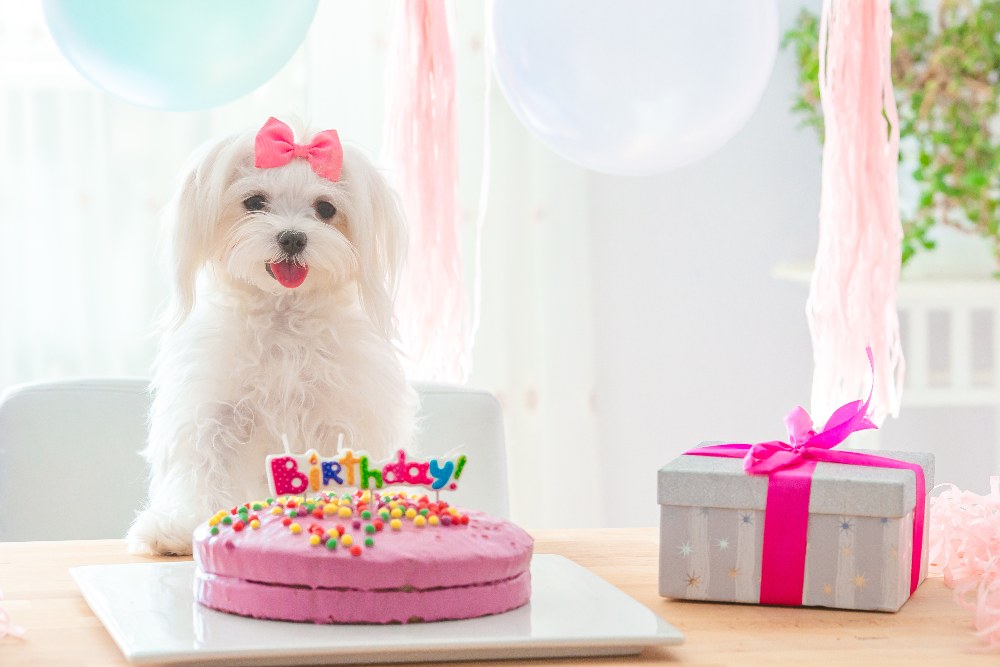 Our pets are a constant source of joy and amusement in our daily lives so it's only fitting that on their special day we aim to go above and beyond!
Whether you're a dog parent who picks up a new toy every time you do a grocery run or one who likes to save the treats for truly special occasions, here are just a few ideas on how to spoil your pup for their birthday.
Pick Up a Present or Two
One of the most fun ways to pick up presents for your dog is actually letting them choose! Take your pup to the pet store and let them peruse the toy aisle, encouraging them to grab a toy. It's fun for them and easy for you. Plus, how adorable is it if they bring it to the register?
Organize an Outing
A trip is always special to our dogs. Regardless of where you go: the dog park, beach, grandma's house, a new pet store, a woodsy hiking trail, or around the block using a new route – it's great exercise and mental stimulation for them to switch up their surroundings.
An easy way to do this is to take them on a car ride, go through a drive-thru for a birthday treat (Pup Cup from Starbucks, anyone?), and finish off with a nice walk wherever works for you.
They may not know exactly why they're getting the royal treatment but we're pretty sure they won't complain.
Whip Up a Special Treat
Make the tricks optional on their birthday and opt for a drool-worthy treat.
This doesn't have to entail hours in the kitchen either. If your dog (like most) enjoys meaty treats, maybe opt for a burger patty for their "cake".
Have a pet that prefers the sweeter things? Here are a few frozen ideas:
·Mash up a few ripe bananas with peanut butter and honey
·Go for berries and plain Greek yogurt
For either flavor combo, place into a freezer-safe dish and stow it away for a few hours. When you take it out it's sure to be a puppy-pleaser.
Invite the Gang
If you have a social butterfly kind of pup, let's have a proper pawty! Invite over some friends and their pets to play around and celebrate all the joy your dog brings to his human – and furry – pals.
For apartment owners, maybe you opt for the dog park for the pack to meet up at just for convenience (and easy clean-up!).
Say Cheese!
We cannot stress enough that you need to pick up party hats and try to take as many pictures as possible – you will not regret it.
Anyone who has had a puppy can attest to how quickly those first few months go and how there is no maximum number of photos allowed.
Appreciating your pup every day comes naturally, but if you want to celebrate extra, we'll get a Pup Cup and cheers to that.