August 18, 2021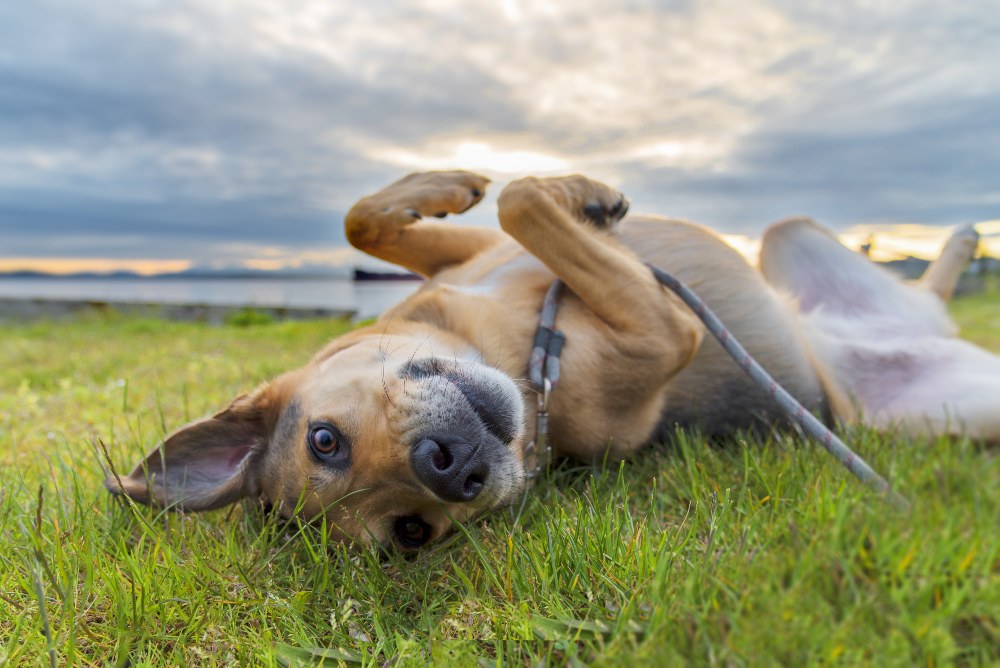 Depending on where you live, the high season for parasites can vary but the general rule is that warm weather yields increased numbers of both fleas and ticks. Known for their potential passing of diseases as well as general annoyance, these pesky critters should be avoided for sure.
However, part of the biggest risk around these insects is our lack of diligence when it comes to checking our pets. Year-round flea and tick preventatives come in many forms, including chews and topical treatments, but it is essential to check your dog after they have been playing in the yard, go on a hike, or even take a trip to the beach.
Where to Look for Fleas and Ticks
Fleas tend to be more noticeable on dogs as they tend to jump around, on and off your pet. However, they can also be under your dog's thick or coarse hair in small numbers, so, investing in a flea comb is a great idea to have peace of mind after a long trek in the woods.
The most common places for tick bites are around the ears, face, neck, and top of the chest because they are places that your dog cannot reach with its teeth to bite the insect. Before ingesting blood, ticks are roughly the size of a pinhead but can expand over 10 times their size after they latch on.
One of the easiest ways to look for ticks on dogs with dark hair/fur is actually just by feeling. You likely pet your dog about 1,000 times a day so you probably have a good idea of where they might have a scab or rough patch of fur. Trust your instincts and take a closer look if bumps about the size of a sesame seed or bigger seem out of place.
Tips for Tick Removal
One natural remedy for ticks is to put a drop of peppermint oil on a cotton swab and dab it directly on the head of the tick, in about 30 seconds the tick should detach and you will be able to grab it with a tissue or paper towel and dispose of it.
There are also many tools that help you extract ticks from the skin that are shaped to pry the entire tick from where it attaches – this is critical because if the head is left in your pup's skin it can continue to spread disease.
For fleas, flea baths with dish soap can help but try to get to the vet as soon as possible for professional removal with a spray and antibiotics.
If you find either ticks or fleas on your pet, be sure to take them to the vet to get checked out for anemia and other blood-borne illnesses as well.
The biggest thing to remember? Don't panic! Insects are in nature and if your dog happens to get bitten by one, know that you will not be the first or the last pet parent to experience it. Stay on the lookout for pests, check your dog after time outdoors, and stay calm – you got this!