June 12, 2020
Summer has finally arrived! That means it's time to get out and enjoy the sunshine and beautiful weather. When it comes to having fun in the great outdoors, there's nothing better than including your dog in the activities. After all, dogs love to go outside, explore new places, and discover endless new things to smell.
This article takes a look at some of the best activities to do with your dog. From swimming in the lake to driving in the car, dogs love to go everywhere your family goes.
Keep reading to discover the inside scoop on how to make sure that your dog has the best summer ever.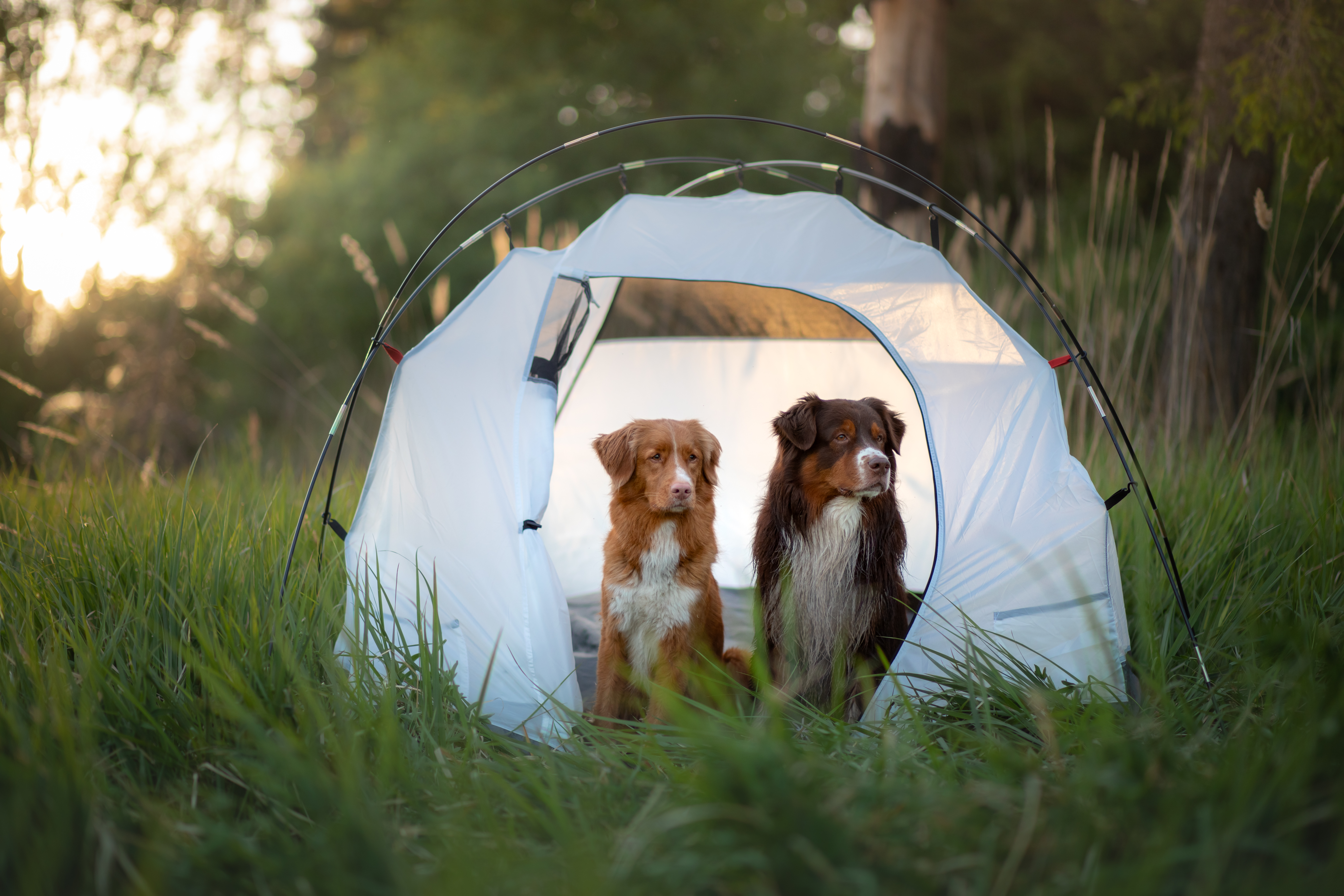 1. Camping Trips
For anyone who loves the great outdoors, there are few things as fun as going camping. After all, there's just something about spending time surrounded by nature that rejuvenates the body and soul. This is as true for dogs as it is for their humans.
Camping is the perfect way to get away from the hustle and bustle of town, soak up the fresh air of the wilderness, and get reacquainted with Mother Nature. This is also the perfect way to spend quality time with your dog.
Dogs love the freedom of the wilderness. The woods are filled with amazing sights and sounds, and there are so many things to smell. In fact, just the smells alone could keep your pet happily busy forever.
2. Go to the Beach
When summer arrives, your dog will be ready to enjoy the sun and sand of the beach. This is another place where they can run and play, splash in the water, and play with friends.
Remember to bring a frisbee or their favorite ball, so that you can play fetch for hours.
3. Picnic in the Park
Summer is also the ideal time to enjoy picnics at your local park. Pack a lunch, including your dog's favorite treats, and spend the day exploring the woods, playing in the sunshine, and simply strolling along the groomed paths.
The great thing about a picnic in the park is you can keep things simple. It doesn't require any planning. All you have to do is jump in the car and go. Your dog will always be thrilled by the spontaneous activity.
4. Go to Baseball Games
It's no secret that dogs love sports and people. That makes a baseball game that perfect place for your furry friend to enjoy the best of both worlds. They will have the chance to get loved on by fellow dog lovers and get involved in the excitement of the big game.
5. Host a Pet BBQ
Here's a great summer activity for your dog: host a pet BBQ party at your home. Treat it just like a backyard party for your human friends, and grill out everyone's favorite treats, including burgers and hot dogs. These types of parties are a ton of fun, plus your dog will be the most popular pooch on the block.
A Guide to Fun Things to Do With Your Dog This Summer
Summer is the season for outdoor fun. Fortunately, this list of fun things to do with your dog will help you make memories that will last a lifetime.
Please feel free to visit your local Petland to learn more ways to keep your dog as healthy as possible during the Summer.