March 23, 2020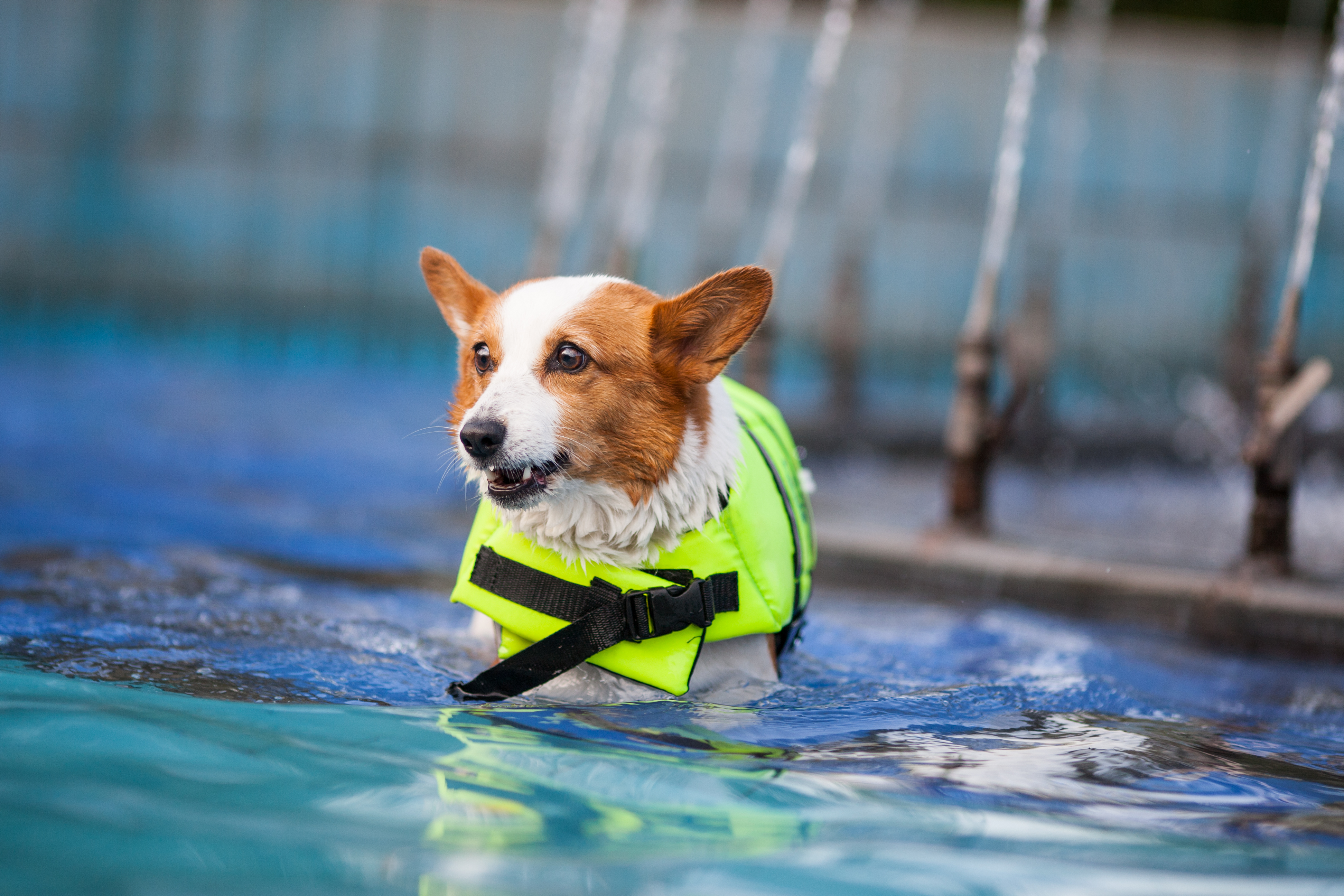 Spring and summer are great times to take Fido for a swim. Even though swimming comes naturally to most dogs, there are a few things you can do to help your dog stay safe while swimming.
Dog life jacket
Whether he's a strong swimmer or this is the first time out on your boat on the lake, it's always best to keep a life jacket around for your pup. Dogs can often lose stamina quickly while swimming which can result in drowning. He may not love wearing the life jacket at first, but he will quickly adjust to wearing and it will be a great protective measure from drowning. Life jackets for dogs are usually bulkier and cover more of your dog and are great for boating, lake, and beach activities.
A life best for dogs are perfect for younger and smaller dogs in smaller settings like pools and wading around at the lake in shallower waters. They aren't as bulky, cover less of your pooch, and definitely perfect for those casual swims.
Either way, it's best to consider the water activities you plan on doing with your furry pal and make sure that you have the right equipment. Hey, you can even find a life jacket with a shark fin on it for even more fun!
Know the depth
The ocean can often have a steep shelf that can cause the depth of the ocean to drop quickly. The Atlantic side has a longer shelf resulting in shallower and warmer waters whereas the Pacific has a shorter shelf that results in deeper waters and rougher waves. Research any body of water you plan to take your dog and understand the depth before bringing Fido. While there may be lifeguards on duty, always make sure that you and Fido only swim in waters where both of you are comfortable and can easily make it to shore without needing rescue.
Always accompany
Playing fetch on the shoreside is great with your dog, but if you plan on letting him swim, it's best if you accompany him. Staying close to your dog can help you decrease the distance you will have to swim in the event that you have to rescue your dog. If you aren't a strong swimmer use caution when allowing your dog to explore water alone or make sure that he's on a retractable leash.
Know the tide at the beach
If the tide is high, your dog might not be able to hold on. Don't underestimate the power of mother nature. Each wave that crashes against the tide is followed by a strong pull. Your dog can quickly be pulled into a deeper area of the ocean. If the tide is high, avoid entering the water with your dog that day and be mindful to beach flag warnings and know what each color means:
Red flags – serious water conditions and hazards. 1 red flag warning warms beachgoers that the surf is high and/or the current is dangerous. 2 red flags mean that the water is closed because conditions are too dangerous.
Yellow flags – Conditions are rough, but not life-threatening, however, we don't suggest that this is a good time to take your dog out for a swim. Stay close to lifeguards and keep the play on the sand.
Green flags – the coast is clear for now and indicates that it's safe to swim, however always exercise caution and keep your eyes out for water conditions and any major changes.
Blue and purple flags – When potentially dangerous animals have been spotted close to the beach, these flags go up. Sharks, jellyfish, and other organisms that can make a day at the beach dangerous will result in these flags going up. If that's the case, maybe the dog park might be a better choice.
Go where dogs are allowed
Check to ensure that dogs are allowed. Some public pools and beaches don't allow dogs to swim. But not to worry there are plenty of dog-friendly places you can visit. Do your research before going to ensure Fido will be welcomed.

What other tips and tricks have you learned while going out for some water play? Share your stories on your social media!