August 1, 2020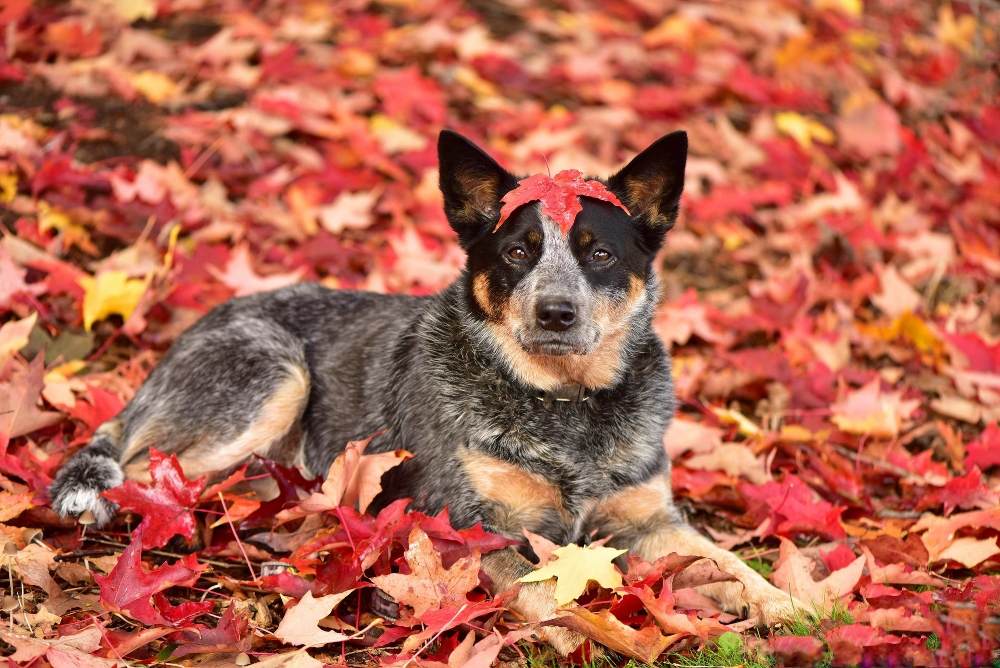 Even when the dog days of summer are dwindling, you can still have some fun with your pooch. All you need is a camera and the right knowledge!
Dog photography can be a challenge, but with a bit of patience and know-how, you'll be showing off your best dog pics proudly on social media. Even if you're not a professional photographer, there are still plenty of fall opportunities for canine candids.
Read on for some tips of framing your pup from Petland…
See Eye-To-Eye
Shooting photos of your dog from above can work, but it will look even better if you get down to their level. That means crouching down or even laying down on the grass to get that cute face in your viewfinder.
When you're face to face with your pet, you'll be able to capture more facial details like eyes. Try to fill the frame with just their face with a couple of shots. Just be careful they don't try to lick your lens!
Use Methods To Get Their Attention
You're holding a camera trying to get "the" shot. However, chances are your dog doesn't really care if you're trying to take a photo. So what do you do?
Well, you can settle for a bunch of photos of your dog looking at squirrels in every direction. Or, you can hold up a treat or a toy (or another method) that you know will have them sitting nicely and staring straight down the lens.
Capture The Action
Your dog might be spry and loves running and jumping. So why not capture that? It will show off your dog's personality, and action tends to look good in photos.
You can achieve this by throwing a ball and snapping when the dog darts off or returns to you. Or, toss a Frisbee and then time it for when they jump and grab it out of the air! Action photography takes some patience and trial and error, but make sure your shutter speed is set sufficiently high enough to freeze the moment.
Get That Fall Foliage
If you're shooting in an area where the leaves turn color in fall, make sure you take advantage of that.
Whether it's a seated pet photoshoot or you're going for action, having all those beautiful shades in the backyard can really make an image pop! While on the subject, make sure your background is adding to the composition, without any glaring distractions.
Try Some Selfie Pet Photos
A picture of you and your dog together can be something to treasure. But you don't necessarily need a second photographer to achieve it.
First, get down to your pet's level. Then turn your camera or smartphone towards yourself, and snap away! You can make a collage that includes all the "outtakes," including that wet doggy kiss!
Embrace Dog Photography
With a bit of patience and by using these techniques, you can end up with pet photos that you can cherish for a lifetime!
Did you find this article about dog photography useful? If so, be sure to come back often for more information about related topics.