October 30, 2023
Halloween is a time of year when people get to dress up in creative and fun costumes, but it's not just humans who can get in on the fun. Dogs can also join in the Halloween spirit with adorable and hilarious costumes designed specifically for them. From cute and cuddly to spooky and scary, there are countless options available for dressing up your furry friend this Halloween.
The Classic Costumes
One of the most popular dog costumes for Halloween is the classic pumpkin. This costume features a bright orange bodysuit with a green stem on top, making your dog look like a walking jack-o'-lantern. It's simple yet effective, instantly transforming your pup into an iconic symbol of Halloween. Plus, it's comfortable for dogs to wear and allows them to move freely while trick-or-treating or attending parties.
Another beloved costume option is the superhero outfit. Whether it's Superman, Batman, or Wonder Woman, dressing your dog as a superhero is sure to turn heads and bring smiles wherever you go. These costumes typically include a cape and logo emblazoned on the back, giving your pet an air of power and strength. Not only will they look adorable in their crime-fighting attire, but they'll also feel like true heroes as they strut their stuff around town.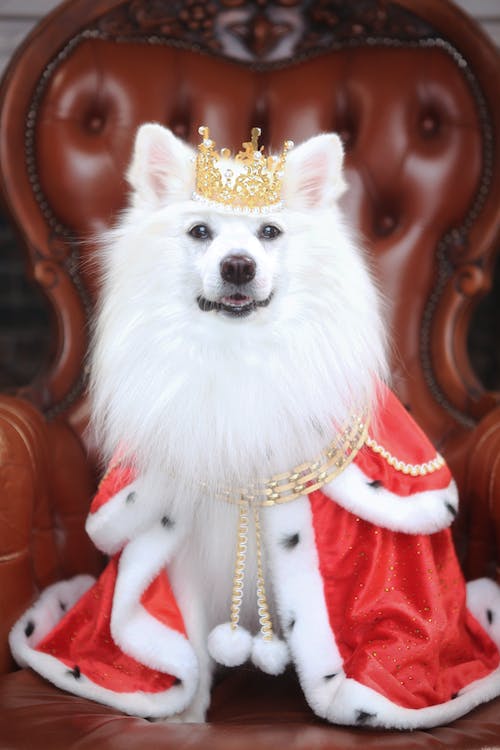 Top Attention Getters!
For those looking for something more whimsical, unicorn costumes are an excellent choice. With colorful manes and sparkly horns adorning their heads, dogs dressed as unicorns are guaranteed to be the center of attention at any Halloween gathering. These enchanting outfits often feature tutus or flowing skirts that add an extra touch of magic to their appearance.
If you're aiming for something spookier this Halloween season, consider dressing your dog as a vampire or werewolf. These classic monster costumes never go out of style and are perfect for adding some frightful fun to any celebration. Vampire outfits usually consist of black capes with red lining and a set of fangs, while werewolf costumes feature faux fur and menacing claws. Just be prepared for your dog to receive extra treats when they show up at the door in one of these terrifying getups!
Nothing Wrong with A Humorous Costume
For those who prefer a more humorous approach, there are plenty of funny costumes available as well. From hot dogs to tacos, dressing your dog as food is always a crowd-pleaser. These costumes often come with hilarious details like condiments or toppings, making them even more entertaining. Seeing your furry friend transformed into their favorite snack is sure to bring laughter and joy to everyone around.
Just Have Fun!
Whether you opt for a classic pumpkin outfit, superhero attire, whimsical unicorn costume, spooky vampire or werewolf ensemble, or a hilarious food-themed getup, there's something out there to suit every dog's personality and style. So, this Halloween season, don't forget to include your furry friend in the festivities by dressing them up in an adorable or spooky costume that will make heads turn and tails wag!